As we're nearing the midpoint of 2020, I think everyone is ready for this year to just be over or for a "do-over." It seems that we have veered from one calamity to the next; tornadoes to a derecho, topped off with a pandemic. We know that this year has been catastrophic in rural communities. Unfortunately, we can't turn back the clock; we have to deal with the reality of today.
Our electric cooperatives are not immune to the challenges. From the beginning of the COVID-19 crisis, they've taken measures to protect their employees so they could keep the lights on, which is critically important for our homes, businesses, and hospitals. Given the damage from storms this year, it's been challenging to repair and rebuild the grid while properly protecting workers. We've gotten the job done because, first and foremost, we exist to help our communities.
That assistance hasn't ended at keeping the electricity flowing. Cooperatives across the state have provided assistance to help consumer-owners who have been hit hard by the economic collapse. Whether it is providing assistance with bills or making contributions to local charities, we're committed to our communities. We've been working with TVA, state government and Congress, sending the message that electric co-ops need flexibility and relief to meet these community needs and ensure the delivery of affordable, reliable electricity.
Backing up those co-ops is the staff here at The Tennessee Magazine and Tennessee Electric Cooperative Association. Our staff is dedicated to supporting Tennessee's electric cooperatives in a variety of ways: youth programs, safety training, employee education, communications, community outreach, government relations and economic development — anything that helps your cooperative help you and your community.
Our staff, based primarily in Nashville, last met as a group on March 16 for lunch — properly separated from each other in the early days of the pandemic. From that point, we worked mostly from home over the next two months, keeping in touch remotely with our co-ops, elected officials and each other.
They are great co-workers. I appreciate the work they do and their ability to adjust to this new reality we're all facing. But mostly, I admire their dedication to the job they do every day — doing anything and everything they can for Tennessee's rural communities.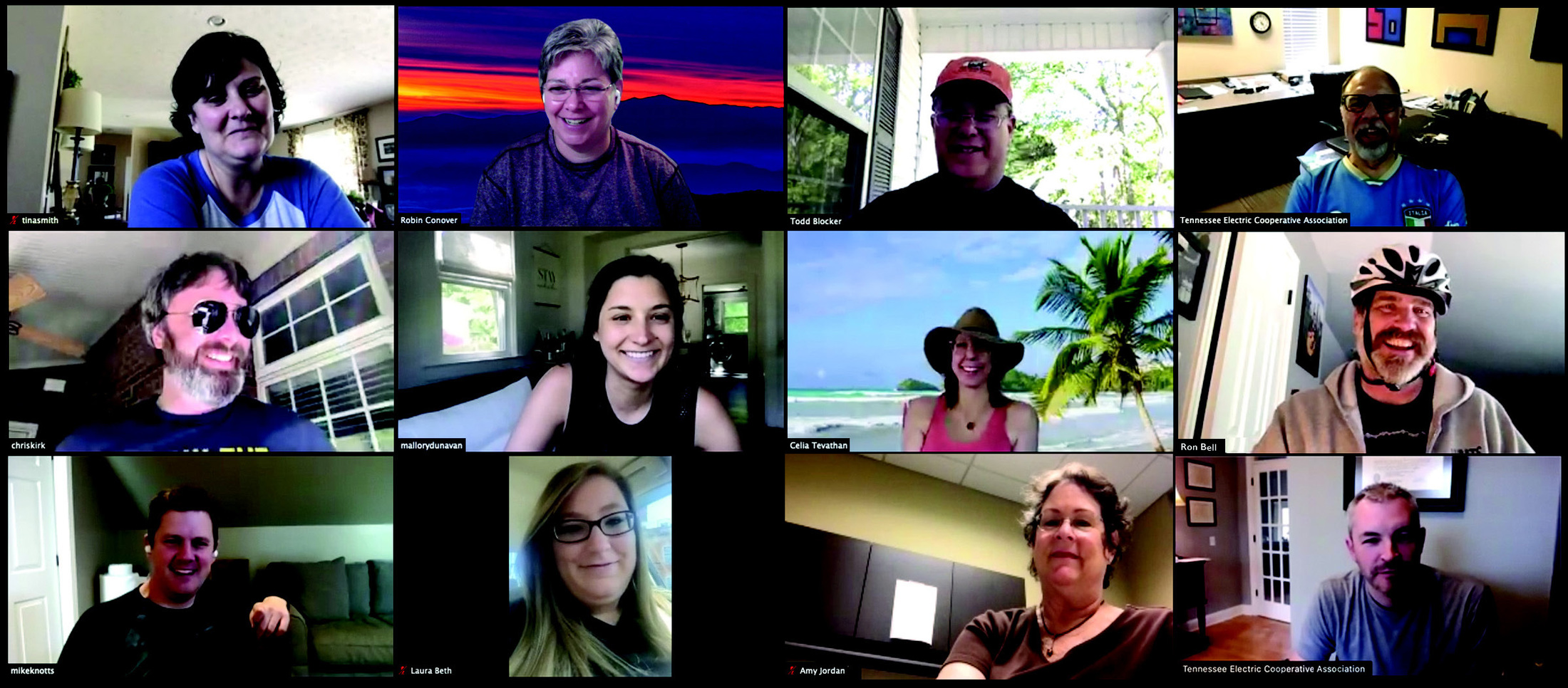 The good rapport and cooperative attitude of our staff is evident in their smiles during a recent Zoom video conference. We work hard for the people in our service areas, but we have a good time doing it.
https://www.tnelectric.org/wp-content/uploads/2020/06/country.jpg
675
1200
Trent Scott
https://www.tnelectric.org/wp-content/uploads/2017/07/TECA-logo-full-light.png
Trent Scott
2020-06-02 09:47:50
2020-06-15 09:10:42
Who's Up for a Do-Over?